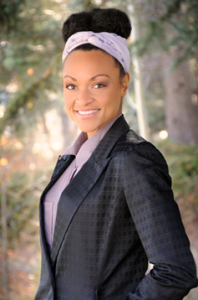 In this month's episode of the #FMRevolution podcast, we're featuring another incredible member of the California Academy of Family Physicians as part of our 2014: Year of the Family Physician member spotlight. The February spotlight goes to Dr. Marie Ramas.
When asked how she defines leadership, Dr. Marie-Elizabeth Ramas states confidently, "Leadership is creating positive change in people's lives. This is either done by example, or by becoming the voice for those that society does not care to hear."
Since the age of 13, when she lobbied in Congress as the youth spokesperson for the New Hampshire Lung Association, Dr. Ramas has been a leader. She is a first generation Haitian-American, and her understanding of the inequalities within the US health care system has shaped her career as a family physician.
During medical school, she was awarded a National Health Service Corps scholarship for her dedication to providing primary care in underserved communities. After completing her residency at Lonestar Family Medicine Program in Conroe, Texas, she has since served as Medical Director of a rural health clinic in Mount Shasta, CA, providing full-scope care to the poorest county in California.
Dr. Ramas has served as a Minority Delegate at the AAFP Congress of Delegates, representing the voice of special constituencies. Today, in addition to her work as a practicing physician, she is a member of CAFP's Medi-Cal Taskforce, helping to improve access and quality of care throughout California, and lends her voice as a representative on the AAFP's Commission on Membership and Member Services.
Read her complete member profile on www.familydocs.org
---
Stay up to date by subscribing to the podcast on iTunes or other media players.